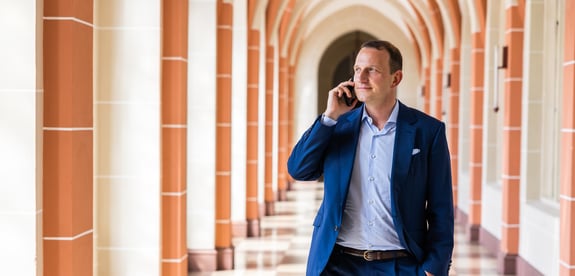 ATTITUDE & VALUES
OUR MISSION
OUR VALUES
OUR METHODOLOGY
KP is a leading knowledge organization for innovative system-cybernetic general management and leadership. We empower organizations and individuals to develop sustainable and long-term solutions to their most important challenges. Our mission is to enable them to transform themselves and manage complexity by themselves.
We think differently to conventional consultancies. Management has become one of the most important professions - it shapes all facets of our lives and actions. On a scientific basis, we have developed management solutions to master complexity - both for organizations and for human behavior.
At the center of our activities is the St Gallen Management Model, which we have expanded to include effective methods and tools. With these, organizations and individuals can shape their viability and ensure sustainable success.
This is what we stand for
RESPONSIBILITY, APPRECIATION AND RELIABILITY
WE STAND FOR HOLISTIC AND INTEGRATIVE ACTION
We believe in a holistic view of the human being, where body and soul form a unit just like work and life. This is how we think and we support you in implementing performance-oriented work with pleasure.
YOUR EFFECTIVENESS IS OUR PRIORITY
We want to take YOU further. Our training and methods are designed for maximum practical transfer - resource-efficient and didactically smart.
WE COMBINE KNOWLEDGE WITH METHODOLOGY
We are experts in the fields of general management, corporate leadership, effective leadership, change and culture. We know how to communicate these effectively - offline and online.
WITH US, RELIABILITY IS GUARANTEED
A yes is a yes. A no, a no. We take responsibility and are there for you throughout the learning process.
WE STAND FOR OUR VALUES WITH OUR WHOLE PERSONALITY
For us, this means being a reliable partner and thus expressing our notion of responsibility, which is fed by Christian values.
Appreciative behavior is important to us
For us, seeing the difference in people is the prerequisite for desired change. We practice this every day.
"We have been working regularly with KP in various formats for several years and I can say that every event, whether keynote address, training or individual coaching, is a success in terms of content and people. The insights and results that my employees and I can take away support us greatly in achieving our entrepreneurial goals. I am very satisfied!"
"The team at KP has impressed me with its high level of expertise and excellence in collaboration and its holistic understanding of impact. Individual issues are not only handled with the expected discretion, there is also an atmosphere of companionship, support and working with a sparring partner on the way to finding a solution."
How we work
HOLISTIC, ITERATIVE AND DIGITAL
Mehr erfahren
HOLISTIC WORK
For us, content is not only in the tools we use, but we also always consider the model and attitude levels
-
only then can change succeed.
Mehr erfahren
ITERATIVE WORK
By constantly gathering feedback, we iteratively address your needs and work towards progressive improvement.
Mehr erfahren
DIGITAL WORK
A willingness to work digitally is a prerequisite for us. We use blended learning formats and various web conferencing tools. In this way, we promote online and offline learning and contribute to digital transformation.