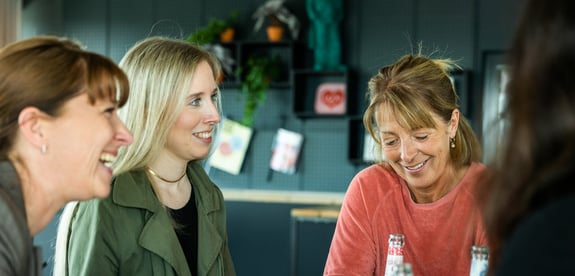 JOBS
At KP, we design and communicate holistic management systems and help them to be accepted and lived by the people in an organization and to be perceived as meaningful. We can only achieve this goal with our team, which has people from a wide range of academic and professional backgrounds who work with dedication and enthusiasm every day.
We are looking for people who will bring energy, knowledge, creative ideas and the will to create something together. In return, we offer full trust, an inspiring team spirit and full flexibility.
We look forward to meeting you: bewerbung@keller-partner.de
What you can expect
OUR OFFER
A COMMON GOAL
Together we work with passion and commitment to realize our vision.
FAIRNESS
We attach great importance to respectful and fair treatment and a working environment that is characterized by openness and mutual trust.
FLEXIBLE WORKING HOURS
Everyone has individual needs and commitments. We offer the necessary flexibility for this.
REMOTE WORKING
Whether in our office in Bonn or at home - we also promote flexibility through the possibility of working from anywhere.
PERSONAL RESPONSIBILITY
Personal responsibility is a core value with us that sets us apart and enables each of us to realize our full potential.
A GREAT TEAM
We support each other by inspiring, motivating and spurring each other on.